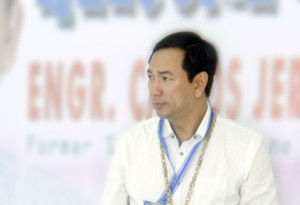 Amid controversial news surrounding the issue on same sex unions, Liberal Party (LP) senatorial candidate Jericho Petilla is among those who publicly expressed support for the local LGBT community.
Petilla admits that he is born and raised as a Catholic but he is not against the legalisation of same sex unions. He believes that same sex marriage is an issue of equality and fairness, more than anything. Petilla notes that under current Philippine laws, LGBT partners are deprived of certain rights and benefits simply because their unions are not recognised as legal unions. For example, LGBT partners are not entitled to right of inheritance because they are not considered legal heirs of each other. LGBT partners likewise cannot legally adopt as a couple because their unions are not considered legal.
These are only a few examples. There are many other laws and rules in this country that tend to discriminate against the LGBT simply because they are ineligible to marry.
The former Governor of Leyte however states that while he is in favor of legalising same sex marriages, he respects the fact that the government cannot compel the Church to recognise these unions. The State is distinct and separate from the Church.
If elected into office, Petilla vows to push for legislation that will review and revise any law that tend to discriminate against the LGBT community.